Why Dr. Kelly Recommends Usana
Dr. Kelly is a distributor of Usana nutritional supplements.  The nutritional supplements industry in the U.S. is highly unregulated, which means that no governing body holds businesses accountable for the actual quality of ingredients in a nutritional supplement product.  However, Usana is different!
Manufactured with the Highest Pharmaceutical Standards…..Voluntarily!
Usana is 1 of very few companies in the U.S. that follows pharmaceutical standards for the manufacturing of their vitamins and supplements.  Unlike the other companies, Usana supplements require no medical prescription.  The end result is an extremely high quality and potent product that you can trust.
If you were to take apple slices and put them into bowls of water, with each bowl having a different popular brand of multivitamin added, then after a couple days you would see the end result pictured below.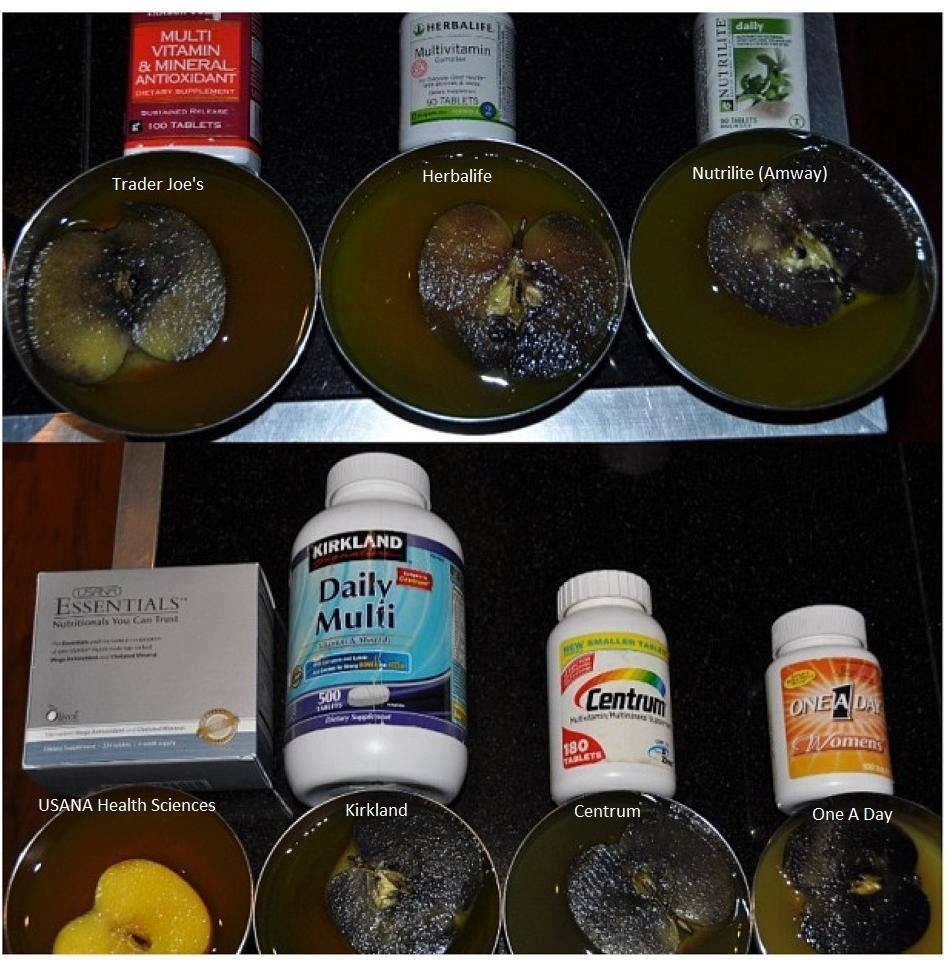 Note that the only piece of fruit that remains edible in appearance is the one that had Usana vitamins added to it.  The others are black with toxins and oxidation.  Imagine this was your body!  Which vitamin are you currently taking?
Guaranteed to Dissolve in Your Body
Usana supplements come with a guarantee to dissolve when they are consumed.  Beware that most over-the-counter supplements do not have this same guarantee.  Below is an x-ray photo of a Centrum vitamin lodged in this person's colon because it never dissolved.  The supplement cannot offer any benefit if it doesn't dissolve!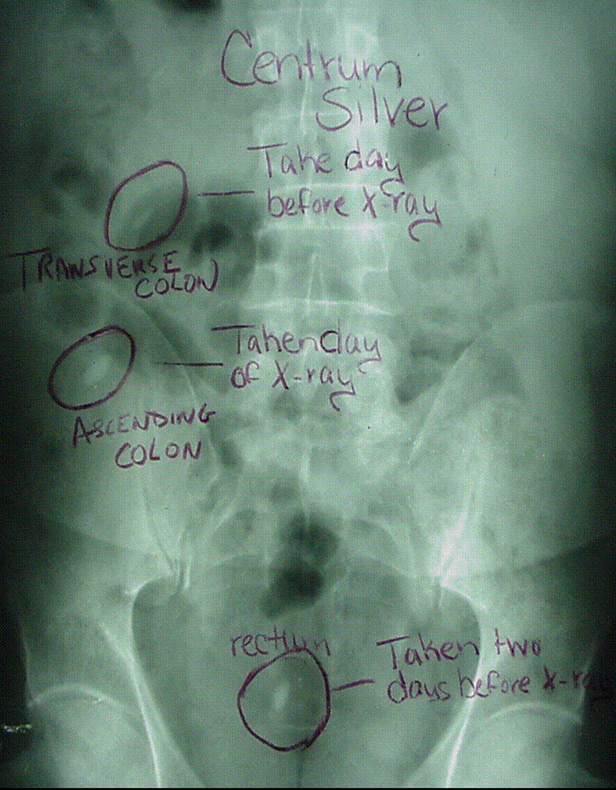 Usana's Founder, Dr. Myron Wentz, was a Major Pioneer in Microbiology and Cell Culture Technology!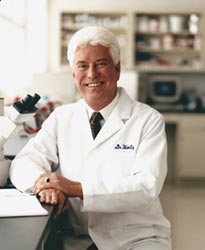 Dr. Myron Wentz, internationally recognized microbiologist, immunologist, and pioneer in the development of human cell culture technology and infectious disease diagnoses, holds a bachelor's degree in biology from North Central College in Naperville, Illinois, a master's degree in microbiology from the University of North Dakota, and a Ph.D. in microbiology and immunology from the University of Utah in Salt Lake City.
Dr. Wentz launched Gull Laboratories as a one-man operation in 1974. By June of 1977, several of his viral diagnostic assays were FDA-approved and ready for marketing to hospitals and clinical laboratories. He developed the first commercially available test for diagnosing infection with the Epstein-Barr virus. Dr. Wentz sold his controlling interests in Gull Laboratories in 1992 and founded USANA Health Sciences, a state-of-the-art manufacturer of nutritional supplements, foods, and personal-care products. 
In addition to Gull Laboratories and USANA Health Sciences, Dr. Wentz created Sanoviv Medical Institute, a holistic medical facility with full hospital accreditation located in Baja California. In recent years Dr. Wentz has turned his attention to charitable and humanitarian concerns, founding the Wentz Medical Centre and Laboratory in Uganda and the Wentz Medical Centre in Cambodia to serve children in those countries orphaned by diseases such as malaria and HIV.
Make the Commitment to Better Health!
Usana nutritional supplements are not available in stores.  If you are interested in speaking with Dr. Kelly about purchasing Usana nutritional supplements, then please call 815.397.3744, or email using the contact submission form.