Previously Friel-Erickson Chiropractic Clinic, 2606 Broadway is now home to KB Chiropractic Center. Dr. Kelly Bond is a Rockford native.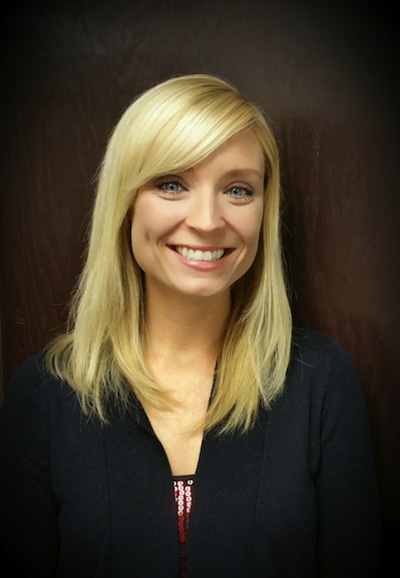 Dr. Kelly is a Rockford native, graduating from Jefferson High School in 2002. She completed her Bachelor's degree from Illinois College in Jacksonville, IL, where she majored in Biology with a double minor in Psychology and Environmental Biology. Dr. Kelly continued on to study Chiropractic at the National University of Health Sciences in Lombard, IL. Following commencement from NUHS in 2011, Dr. Kelly began practicing chiropractic in the greater Philadelphia region for approximately four years. Recently returning to the Rockford area with her son Ian, she is excited to be close to her family, friends, and the Rockford community once more. A sports enthusiast, Dr. Kelly enjoys outdoor activities such as softball, hiking, jogging, kayaking, and camping in her free time.
CREDENTIALS
Dr. Kelly is a 2011 graduate of National University of Health Sciences where she earned her degree of doctor of Chiropractic. She obtained her board certification through the National Board of Chiropractic Examiners (NBCE) and holds practice licensure in both Illinois and Pennsylvania.
TECHNIQUES
Dr. Kelly not only utilizes specific chiropractic manipulations known as "Diversified techniques", but also gives specific attention to various myofascial techniques at each visit. The additional myofascial focus, which includes myofascial release, acupressure, massage, and instrument assisted soft tissue mobilization, allows for each patient to experience immediate relief from pain as well as immediate increases in range of motion and/or function.
EXTENDED TRAINING
Dr. Kelly has enjoyed extensive training in prenatal and pediatric chiropractic techniques, kinesiotaping methods, and functional rehabilitation.
MISSION STATEMENT
We strive to offer the best chiropractic care available in the entire Rockford metropolitan region!  Please do not hesitate to call us or stop by and meet our friendly staff.
SERVICES
Chiropractic Manipulation to the spine and extremities
Electrical Muscle Stimulation
Intermittent Mechanical Traction
Instrument-assisted Soft Tissue Mobilization
Myofascial Release
Acupressure
Rehabilitative Activities
Nutritional Supplementation
Pediatric Chiropractic Care
Prenatal Chiropractic Care
McKenzie Exercises
COMMON MUSCULOSKELETAL CONDITIONS EFFECTIVELY TREATED AT KBCC
Upper-Cross Syndrome
Lower-Cross Syndrome
Sprain/Strains of the Cervical, Thoracic, and Lumbar Spines
Low Back Pain
Neck Pain
Headache
Sciatica
Bulging/Herniated Intervertebral Discs
Degenerative Joint Disease/Degenerative Disk Disease